Also on behalf of CETEUS / University of Cologne and the Turkish-German University INSITER invites you to participate in the Joint Conference "New political challenges for Germany Turkey and EU" on May 26, 2017. The conference takes place in the premises of the Turkish-German University in Istanbul (get directions here) and will bring together scholars from both Turkey and EU countries who are engaged in EU studies and Germany –Turkey relations.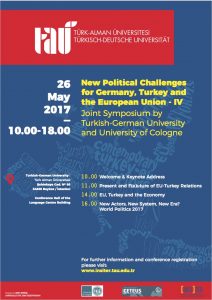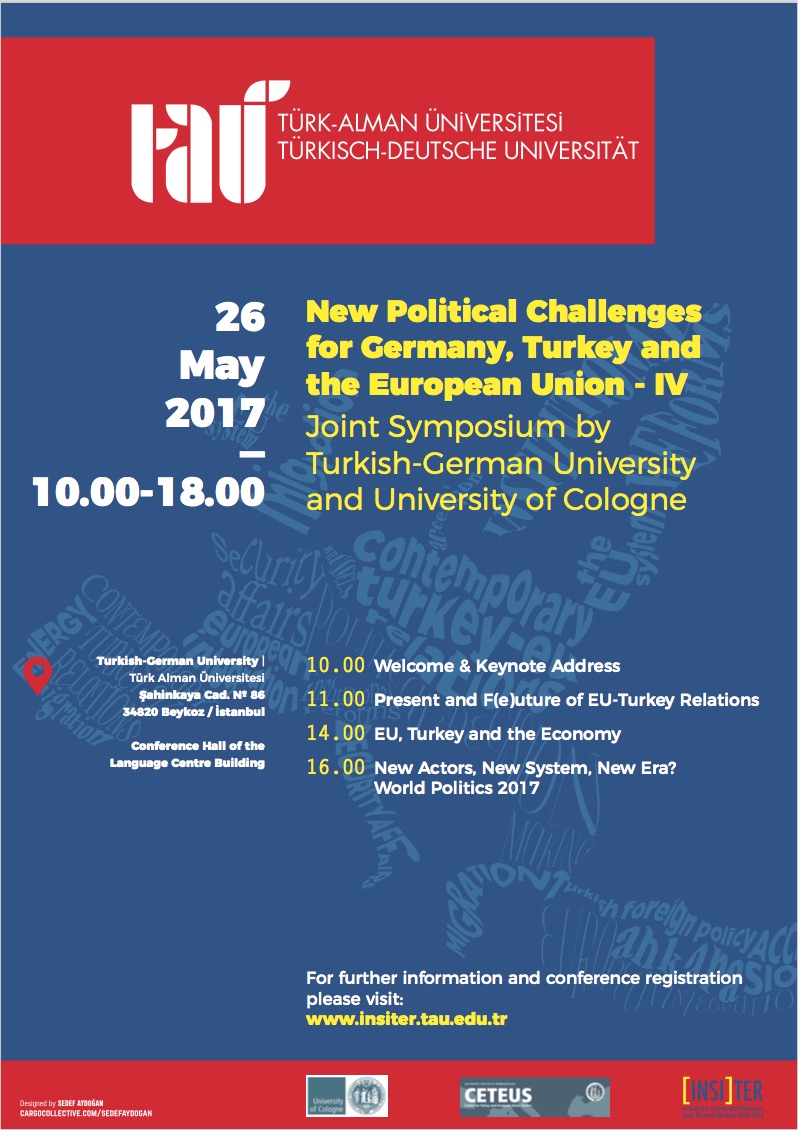 The conference programme foresees a welcome address and three thematic panels:
1) Present and F(e)uture of EU-Turkey Relations
2) EU, Turkey and the Economy
3) New Actors, New System, New Era? World Politics 2017
A draft agenda can be found here. Participation is possible only upon successful registration. In order to register please return the completed registration form (download here) by May 14, 2017 to Çigdem Çelik (celik@tau.edu.tr).