The annual INSITER study trip of the Turkish-German University's MA programme "European and International Affairs" (MEIA) continued with various interesting meetings in Brussels between June,11-16, 2017 , inter-alia with visits to the Permanent Delegation of Turkey to the EU, the European Parliament, Scottish Government EU Office, the Legal Services of the European Commission, the Directorate General for Neighbourhood Policy and Enlargement Negotiations and Andrew Duff, Former Member of the European Parliament. The Brussels visit was realized in close cooperation with the University of Cologne and Sciences Po and included students from University of Cologne, Sciences Po, Sorbonne University and Charles University Prague.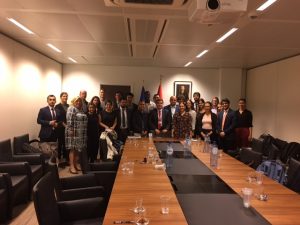 One of the highlights of the Brussels study visit has been the lively conversation with Ambassador Faruk Kaymakçı, Permanent Delegate of Turkey to the EU. During the talks, Ambassador Kaymakçı provided an overview of the history of relations between Turkey and the EU, identified the recent challenges with regard to Turkey's EU accession process (including the Cyprus conflict) and emphasized the importance of reform of EU-Turkey Customs Union. The visit was also made public on the official Twitter page of Ambassador Kaymakçı.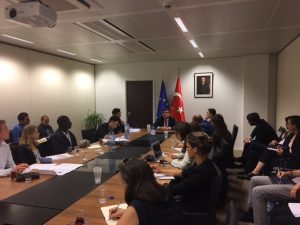 Another highlight has been the guided tour of the European Parliament. The students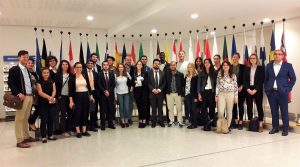 had the opportunity to get information on the institutional structure of the European Parliament, political groups in the European Parliament and latest trends in the European political landscape, as well as were able to have a look at the plenary chamber.