On May 26, 2017, INSITER organises together with the Department of Political Science of the Turkish-German University and the University of Cologne the joint conference
"New Political Challenges for Germany, Turkey and the EU – IV".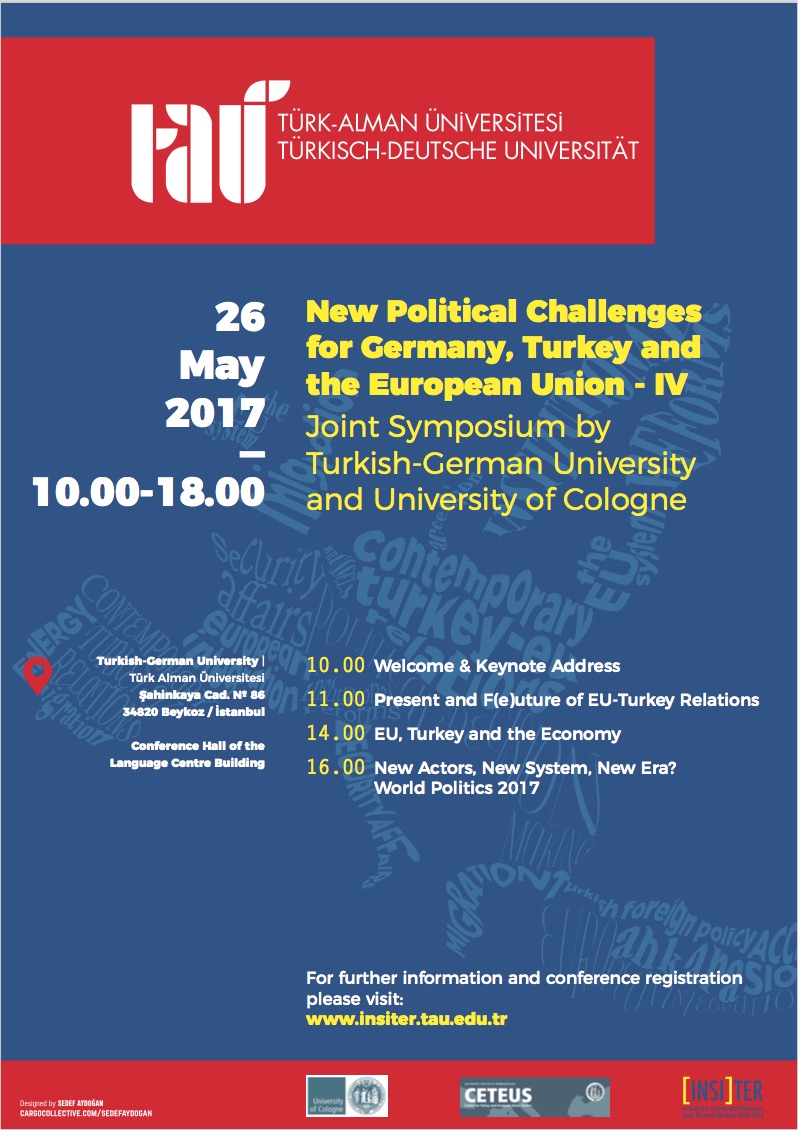 The conference will take place in the premises of the Turkish-German University in Beykoz / Istanbul. Besides a key note address, three thematic panels related to EU-Turkey relations and beyond will be discussed by invited academics from Turkey and Germany.
The conference is open for the interested public upon registration. In order to register please send your completed registration form to the INSITER Project Assistant Çigdem Çelik. A download of the registration form is available here. Please note that the final day for the submission of registration forms is May 14, 2017.