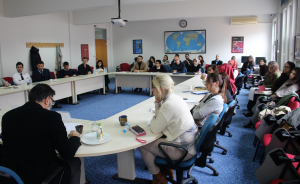 In coordination with the Middle East Technical University (METU) and the TRIANGLE Project of the Center for Turkey and EU Studies (CETEUS) , INSITER organized INSITER-METU-TRIANGLE Roundtable titled "Germany and Turkey in Europe: Possibilities and Limitations of Cooperation and Conflict " on November 13, 2017  in the premises of the METU in Ankara.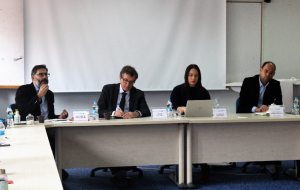 The Roundtable was chaired by Prof. Dr. Atila Eralp (METU / Turkish-German University and Istanbul Policy Center) and included contributions from Assoc. Prof. Dr. Özgehan Şenyuva (METU); Assoc. Prof. Dr. Dimitris Tsarouhas (Bilkent University); Asst. Prof. Dr. Ebru Turhan (Turkish-German University  / INSITER Coordinator) as panelists. Approximately 40 students and academics from METU, Bilken University and Turkish-German University participated in the roundtable.
Please click here for the program.