INSITER Jean Monnet Module at the Turkish-German University together with the UNESCO Chair on International Migration at the Yaşar University realized on 5 April 2018 a roundtable titled "Turkey-EU-Germany Relations at a Crossroads: What Future Awaits the Trio?" in Izmir, at the premises of the Yaşar University.
The roundtable was chaired by Prof. Dr. Aylin Güney, Dean of the Faculty of Economics and Administrative Sciences at the Yaşar University, and kicked off by the introductory remarks of Dr. Rainer Lassig, Consul General of the Federal Republic of Germany in Izmir. The first panelist, Assoc. Prof. Dr. Alexander Bürgin, Jean Monnet Chair at the Department of Political Science and International Relations at the Izmir University of Economics, discussed Germany's role and evolving position within the EU in view of the multiple crises and the diverse constraints on German influence in the EU, and addressed Germany's impact on EU-Turkey relations.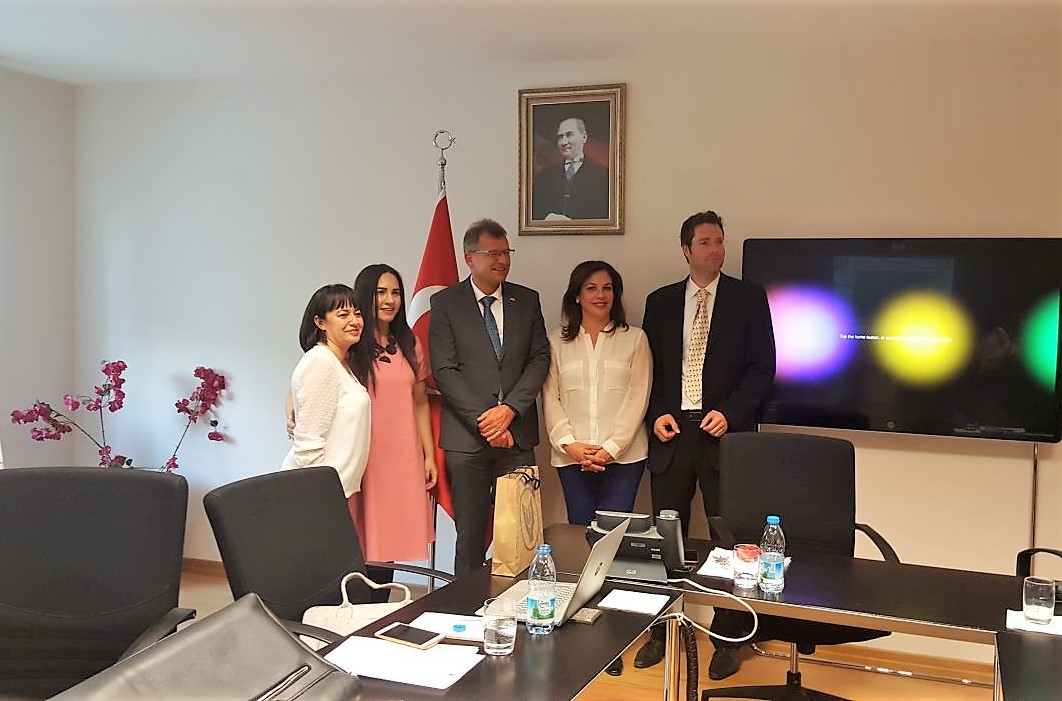 Dr. Ebru Turhan, INSITER Coordinator at the Turkish-German University, elaborated on the uniqueness of the critical crossroads the EU-Turkish dialogue has recently encountered and discussed Germany's increasingly visible role as a key veto player in EU-Turkey relations. The final panelist of the roundtable, Dr. Ayselin Yıldız, UNESCO Chair on International Migration at the Yaşar University, disclosed the latest developments in Germany's immigration and integration policies, their impact on German-Turkish relations and discussed Germany's prospective role in the further evolution of the EU's migration policy.
Around 60 academics, civil society representatives and students from various universities in the Izmir region participated in the roundtable.